I've been working on a personal project for the last couple of years. I say working on, it's been tucked away on a hard drive since I started Typeface.
With the recent news of school closures, alongside government advice to stay indoors and keep safe. It's just as important that we look after each other, remain positive and that we keep having fun. With that in mind, I've released Dogfights in Space, with Cats! in its current form as a free print-and-play game. All you need is six sheets of thick paper or card, some scissors and an A4 printer.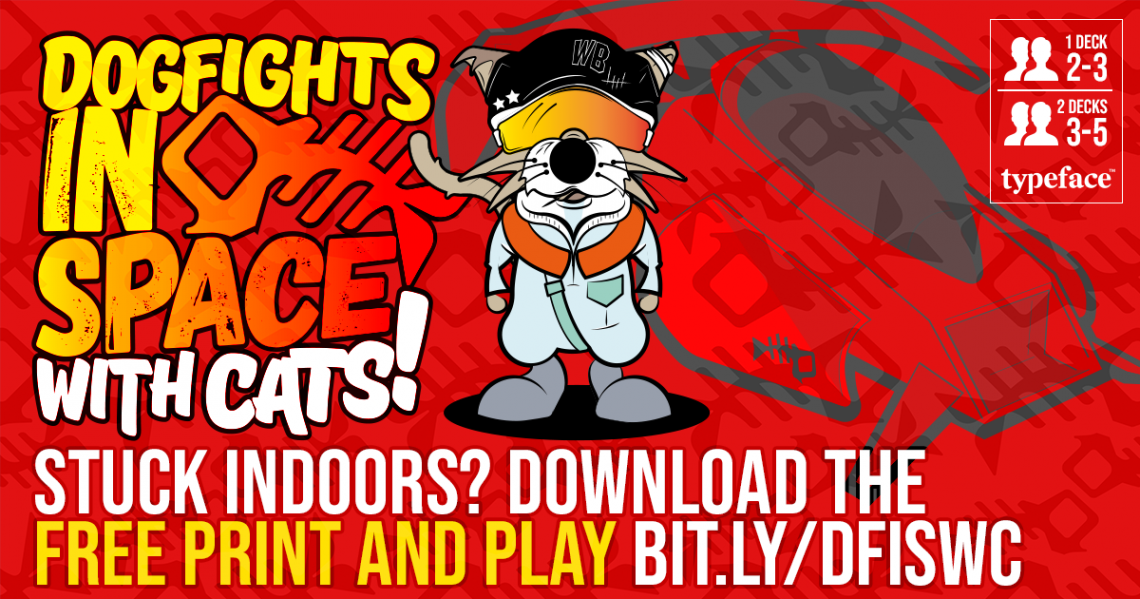 The game is still in its prototype phase, so much of the artwork is unfinished. It's still great fun to play though, and an excuse to break the coloured pencils out.
You can read the rules and download Dogfights in Space, with Cats! for free at http://bit.ly/DFISWC