Over the past couple of months Typeface has been working with UK hauliers Ital Transport to create a confident new brand and an easy-to-use new website to sit alongside sister company Ital Logistics.
The Ital Logistics website benefits from 20 years of tweaking, learning and refinement, but that couldn't be the case here. Typeface needed to produce something distinct from the Ital Logistics brand while retaining that bold, confident and easy to use mentality.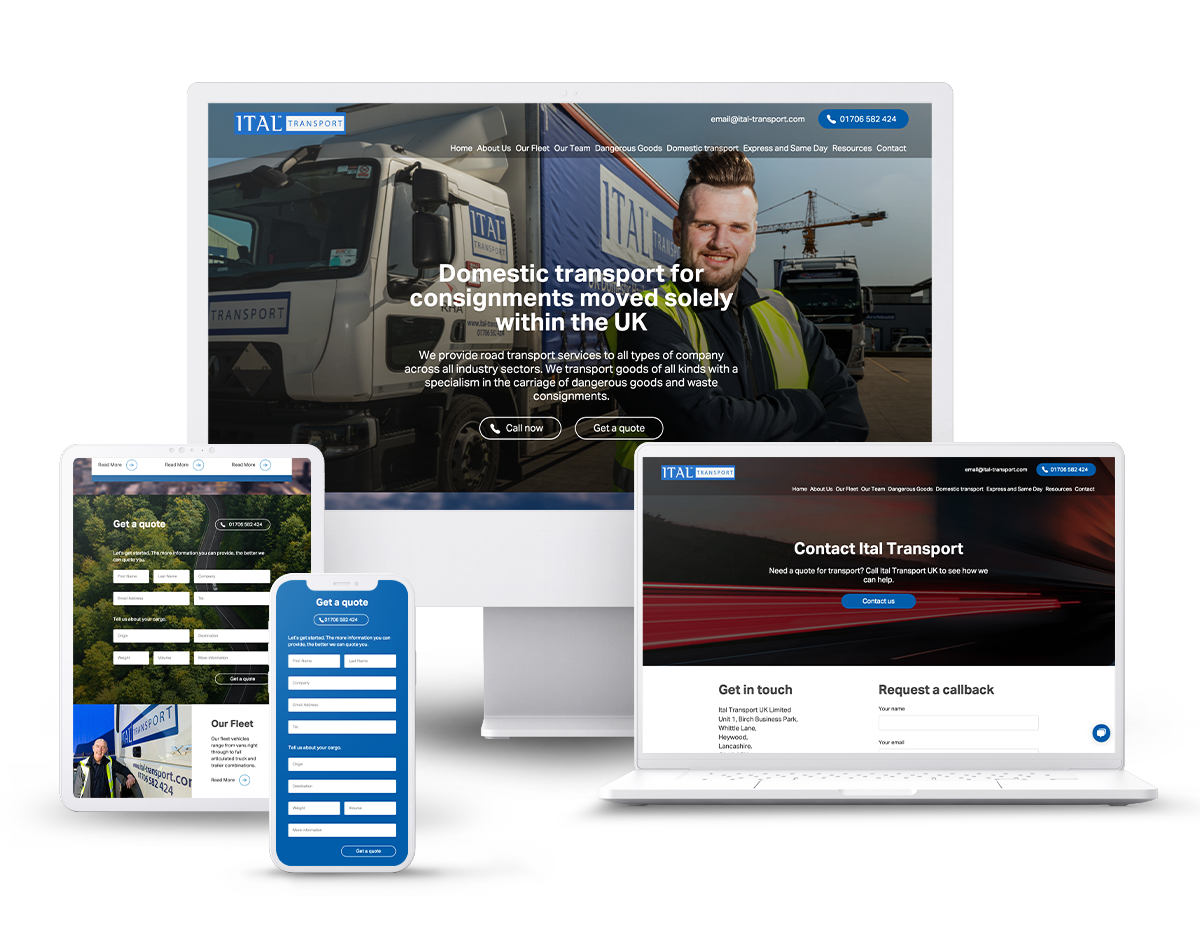 A confident new brand
As a graphic designer working in an increasingly digital world, It's always nice to see creative output applied to physical products. As well as the standard business cards and letterheads that every new brand wants; the Ital Transport brand has been applied to clothing, uniforms and the companies fleet of vehicles. This means Ital Transport looks established, coherent and confident from day one.
Keep an eye out for Ital Transport's trailers the next time you're on the motorway.
Check out Ital Transport website here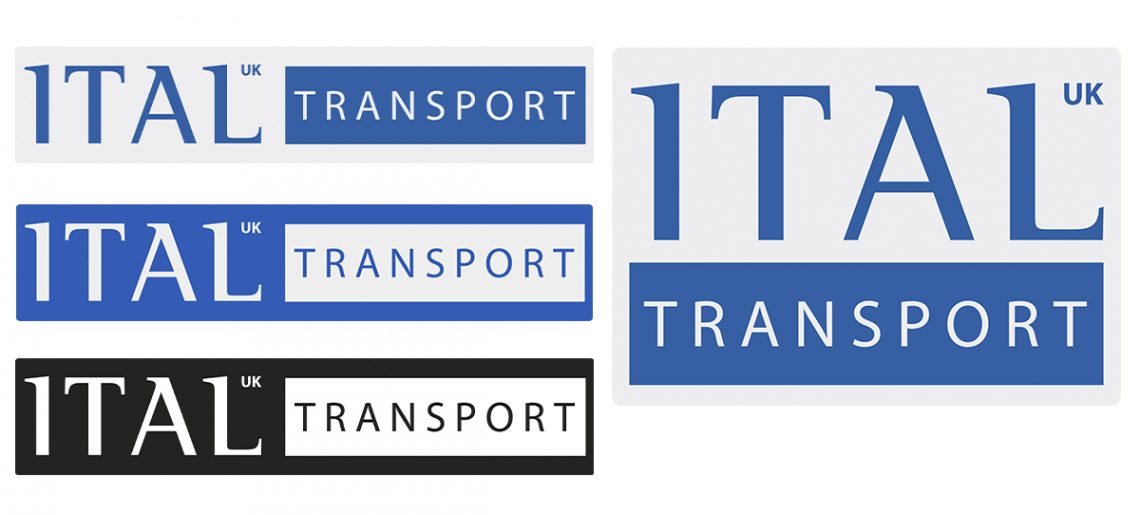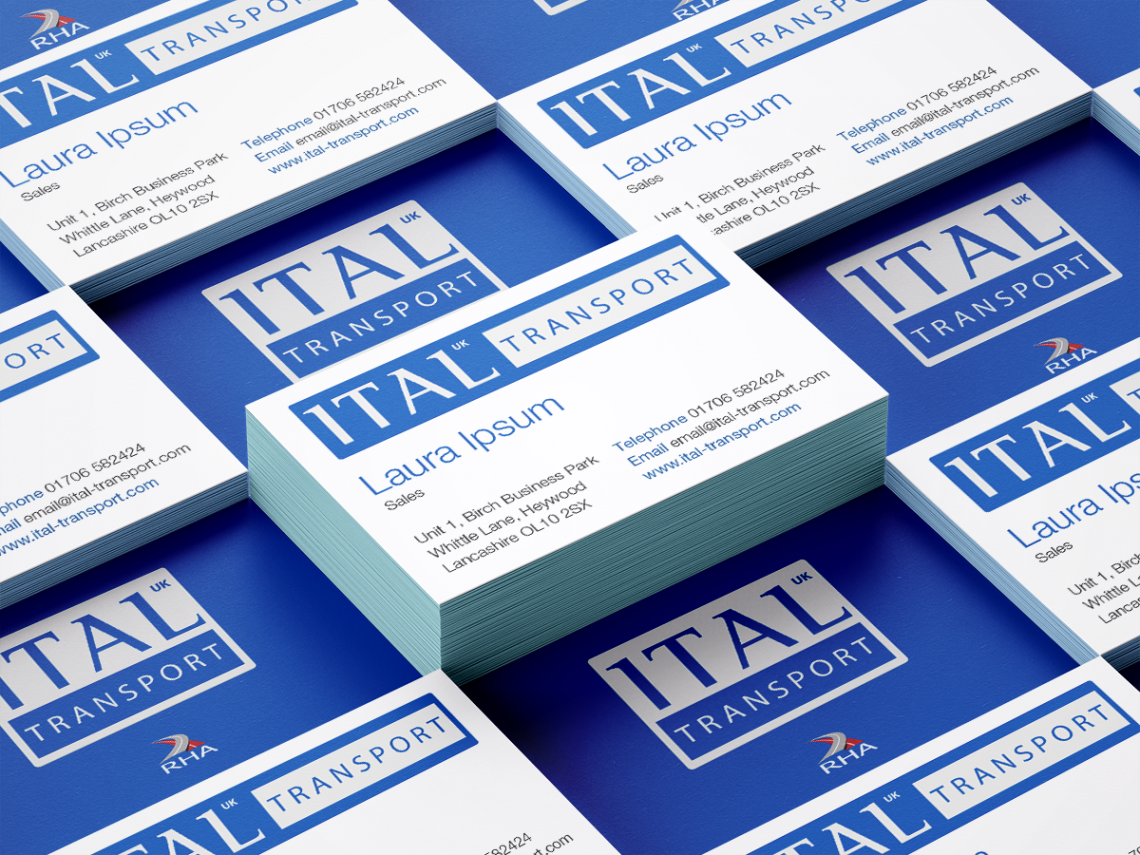 Liveries?
Yes actually. If you happen to own a fleet of trucks and you're looking for curtain or livery design; you should contact Typeface today.