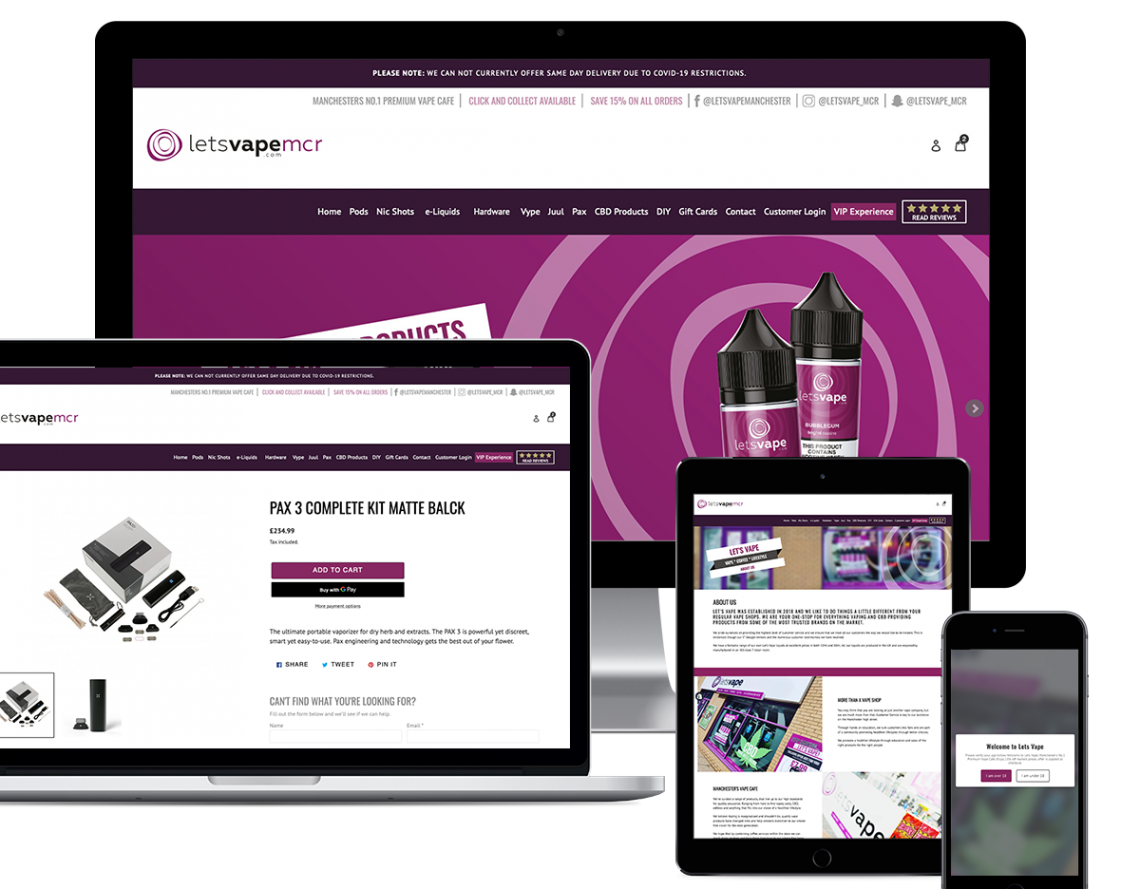 Typeface is pleased to launch phase one of the new Lets Vape website.
Why a first phase?
Because the paradigm has shifted, allowing us new ways to react. Consumer priorities have shifted, opening up new avenues for ambitious retailers to explore.
Over the past month, Typeface has been working with Lets Vape, a Manchester based vaping and lifestyle store. Like most high st. retailers, CEO Mo Azam found himself having to close the store during Covid lockdown. With the prospect of reduced footfall in the immediate future and an unpredictable consumer market moving forwards; Mo had to take his business online, as quickly as possible.
An Agile Development Process
Mo has had to adapt his business model to the current realities of retail and to support this Typeface has had to adapt its creative frameworks to prioritise deployment, while retaining thought and creative integrity.
The end result retains the same level of quality that clients have come to expect from a Typeface project. This was achieved by stripping the project down to its minimum viable product, and then building on top to produce a refined experience.
Fast deployment was key to the success of this project, but it's important not to cut corners.
Phase Two
With phase one live, Mo can begin selling product. This gives us time to plan and to think about the more complex parts of Lets Vape's online offering. It allows us time to refine the look of the website, ensuring that it feels on brand, and to engage with his close knit client base to find out what they like and what they'd like to see. While feedback so far has been overwhelmingly positive, there are still refinements we can make to improve the overall user experience.
Timescales
Mo came to Typeface five weeks ago with a POS database of 1500 products and prices. He now has a fully bespoke Shopify build that's both on brand and on budget. Products have been categorised, photographed, collated and integrated in to the Shopify system.
As well as the Lets Vape website, Typeface has updated Mo's window graphics, shop posters and signage.
Visit LetsVapeMCR.com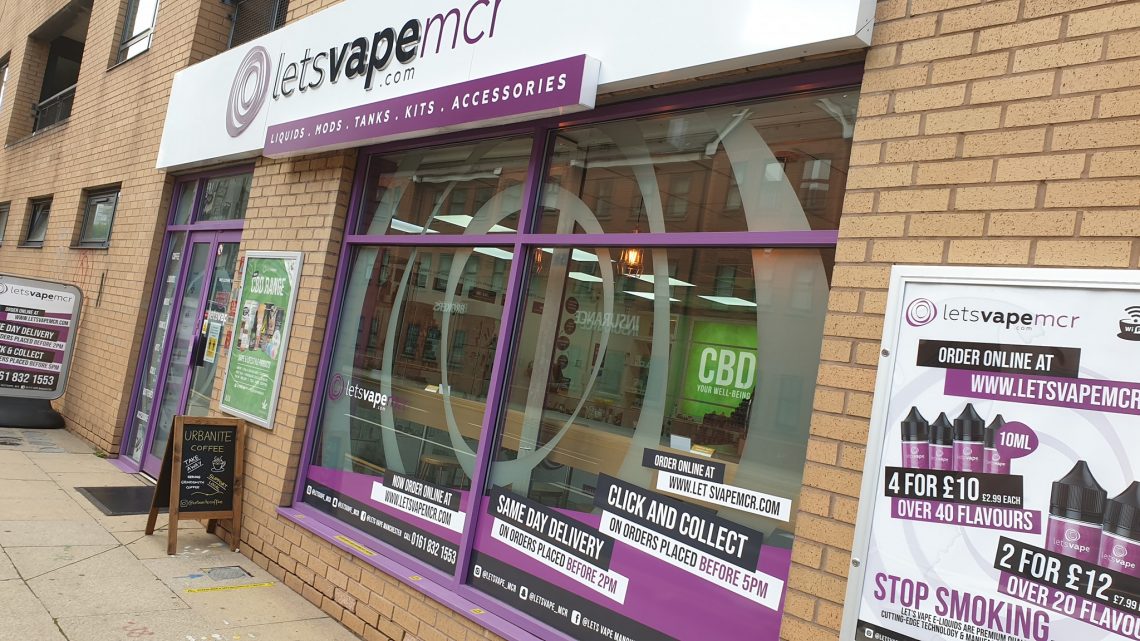 Just one more thing…
During the development process, Typeface also produced a complete brand for Lets Vape's sister project, Urbanite Coffee. This wasn't just a one-off logo, but a complete branding exercise utilising the Typeface creative framework, to create something that feels established and looks like it belongs.